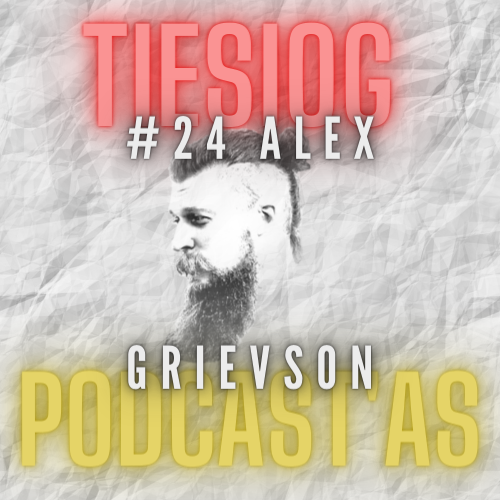 Šiame Tiesiog Podcast'e kalbamės su Dr. Alex Grievson! Alex'as yra branduolinės inžinerijos mokslų daktaras, kuris pradirbo pusantrų metų mokslinė stotyje Antarktidoje, bei aplikuoja tapti astronautu. 
Kalbame apie pasiruošimą ir gyvenimą Antarktidoje, mirties baimę, alpinizmą ir kitomis įdomiomis temomis. 
In this Tiesiog Podcast, a conversation with Dr. Alex Grievson! Alex has a PhD in nuclear engineering, and worked for a year and a half at a research station in Antarctica, as well as, applied to become an astronaut.
We talk about preparation and life in Antarctica, fear of death, mountaineering and other interesting topics.